Learn How to Lose Weight Fast

Dearborn Weight Loss
Hi, My name is Nick Lopez and I'd like to welcome you to Dearborn Boot Camp and Personal Training blog. I have helped hundreds of your family and friends right here in Dearborn/Dearborn Heights get in the best shape of their lives and I can do the same for you.
This blog is designed to help Dearborn/Dearborn Heights residents feel great, lose weight and add years to their lives.
I love being a personal trainer because it allows me to change lives. So let's get started!
You'll discover simple, yet effective ways to help you lose weight fast without spending hundreds of dollars on stupid gadgets and diet pills.
If you're tired of spinning your wheels trying to lose weight, come back often because you've discovered the #1 Dearborn/Dearborn Heights weight loss site on the internet. In addition to the killer posts and articles on this blog, you'll also get resources, tips, ideas, and systems for losing weight fast. Best of all, you'll get information that you can apply today and get results now!
Whether you want to lose 10 lbs or 100 lbs of weight, or if you just want to know how to live a healthier life - this is the resource site for YOU.
---------------------------------------------------------------------------------------------------------
A lot of common weight loss motivation techniques really don't last in the long term. Avoid these mistakes below and learn why these common techniques don't last and how to correct them!
Mistake #1: Getting off to a fast start
Let me explain. Everyone usually starts off great, changing their eating habits, working out more frequently, being more active….but then 3 busy work-filled weeks later, the scale hasn't changed, you get frustrated, start eating a little bit more, and the vision of your dream body fades away.
Setting long-term goals can help you keep things in perspective.  But it's also important to keep in mind that your goal scale weight is simply a number and by no means the only life-changing benefit from exercise and improved nutrition.
In the beginning, focus more on the immediate internal benefits (more energy, better sleep, lower cholesterol, better mood, etc.) This can help you stay motivated, even if the scale isn't changing the way you want it to. Setting some short-term goals like 4-10 lbs each month (but this varies so much for each individual) or goals that don't have to do with your weight (like committing to workout 3-4 times per week) can also help you stay on track.
Mistake #2: Believing in the hype
No matter what, there's always going to be some new stupid diet or exercise gizmo that will promise you fast results. Watching a bunch of ripped men and women use said product/service on TV can really get you motivated.
I mean, why wouldn't you want to try the newest 5 minute workout or the newest weight loss pill? It worked for those celebrities that are in crazy good shape, right?
You're smarter then that, we all know the real truth. Those people are PAID to do those commercials and I guarantee they did NOT use the product/service to get in the shape they are in.
To make things worse, your motivation will drop extremely fast once you don't get the results that you saw on TV or on the box…even though it says at the very bottom of the screen "results not typical."
It usually also says: "Results were achieved along with a calorie-reduced diet and regular exercise."  ….Yeah no S#!T!
Save your hard-earned money and stick with what works: hard work, dedication and consistency!
Mistake#3: Stealth Mode
If you were like me, you were already pretty self-conscious about your weight. You certainly don't want your inner circle (close friends/family) to make a big deal about starting your weight loss journey, right?
You know you can do this all by yourself, so you start bailing on eating out with your friends in the hopes of keeping everything on the down low.
This may seem like a good idea at the start, but trust me, sooner rather than later YOU WILL START TO FEEL ISOLATED, LEFT OUT and LONELY!
This is very counter-productive. So what should you do?
I could act like a sneaky used-car salesman and say : hey, join the bootcamp in Dearborn! …But I won't do that
No but seriously, the easy fix here is to find a friend, a facebook group or a family member to join you on your journey. Surrounding yourself with like-minded people can make ALL the difference when it comes to staying motivated.
Also, putting your goals out there for the public on facebook really help keep you accountable. Now of course, there will be those facebook friends (or mere acquaintances) that really don't give a crap about what you put on facebook, but nevermind them!
The people that really care about you will support you on your journey, and that's what's most important.
Getting really good at keeping your motivation strong is not a difficult process. But it takes effort, the effort that I'm sure you can put forth. It's your body after all, right?
-Nick
In this great age of technology, it's important to take advantage of these smart phone apps and use them to help us during our weight loss journey.
You don't have to use both of these, in fact that would be redundant. But I invite you to use one of these two apps.
The first app is free and it's called My Fitness Pal. It's used to guage your daily caloric intake. This is the app that I use when I find my progress stalling.
Like I've said before, don't stress yourself by counting calories, but it IS important to have an idea of how many calories you're eating rather than to just eat whatever you wanted, whenever you wanted.
This app is preloaded with tons of common food and dishes (including fast food!)
The second app is Lose It!
Also free, it's basically the same thing, but if I recall correctly, there is a scan feature that lets you scan a barcode of the food you ate and the caloric value will pop up on your phone, which is very convenient.
With everyone having a smart phone nowadays, it's a great (and free) way to expedite your weight loss progress!
And remember: you can ALWAYS out-eat your workouts, no matter how much you sweat!
What's up everyone, I'm proud to announce my first Groupon promotion!
You'll get an entire month of sessions plus a 21-day nutrition plan to follow along for maximum results!
Check it out here ====> http://www.groupon.com/deals/weapons-4-weight-loss
This Groupon is subject to availability, which means that these classes WILL fill up fast!
If the class is full by the time you purchase the Groupon, you will be put on a waiting list so act fast.
-Nick
Hey what's up everyone. I know we all have sweetooths to some degree so I've been trying different healthy cheesecake recipes…and I think I finally found the perfect one!
Now I honestly hate baking, I like cooking healthy food, but I'm not a fan of baking anything but I love cheescake so I figured what the hell, I'll give it a shot.
Anyways, here's all you're going to need for this:
24 oz. fat-free cream cheese
2 scoops whey protein powder
3/4 cup stevia
Vanilla extract
3 eggs
1/4 package of Jello Brand Sugar Free and Fat Free Pudding mix (cheesecake flavor)
1 tbsp. lemon juice
Now I know you're thinking….where's the crust?! I agree that the crust is one of the best parts, but since this is a low-carb version, we're not using one, it also saves many calories too. Don't worry, you'll still get all that great cheesecake taste.
Directions:
Basically just make sure the cream cheese is at room temperature so it mixes easily, then blend all the ingredients with a mixer, either a machine one or a handheld electric like I used.
Make sure it's completely smooth and blended, then dump it in  a 9-inch aluminum pie pan thing and throw it in the oven for 45 minutes at 300-degreees.
Once it's done, throw it in the fridge for around an hour and a half so it can cool and harden a little.
Then enjoy!
Feel free to top with fresh fruit!
Is weight loss a struggle for you? There is no magic pill for weight loss. There are tips and tricks, though, that can make weight loss a much easier process. With a little knowledge, some patience and hard work, you'll see just how easy successful weight loss can be.
Finding and losing weight with a weight loss partner can be a very effective strategy. You can provide each other with encouragement and motivation when one of you gets lazy, and contact each other for support when tempted by the lure of unhealthy foods. It will also be useful to have someone else to help adjust weight loss strategies if either of you fail to meet goals. Finally, it can be exciting to celebrate together when you both make progress.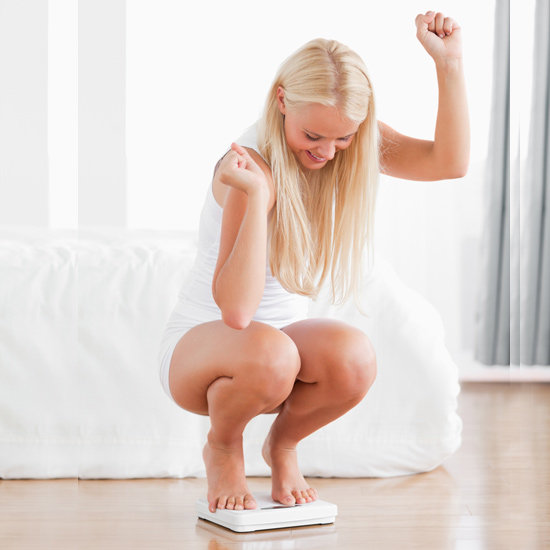 Red pepper may seem like an unlikely source for weight loss. However, it is a good idea to keep a shaker of red pepper on hand. Red pepper is known to curb appetite for hours after consumption. It also is known to create a thermal effect on the body that causes it to metabolize fat faster.
Try productive exercise for weight loss. Weeding, raking leaves, planting flowers, and mowing the lawn are all chores than need to be done and ways for you to burn calories. Been putting off the laundry? Loading the washer and dryer can burn 136 calories an hour! Even an hour of ironing will burn about 100 calories!
Try not to become obsessed with losing weight. Focusing too much on making the scale go down can lead to a dangerous situation where one is willing to try almost anything. Instead, focus on making better choices in the areas of food and exercise. Over time you will become a healthier and slimmer individual.
Use cinnamon instead of sugar. Fruits can get a little boring after a while. Before you give in and go after a more sugary dessert, give cinnamon a try. Put a little cinnamon on your fruit before eating it. It changes things up a bit and is a delicious alternative to sugar.
When dieting for weight loss, avoid alcoholic drinks as much as possible. Alcoholic drinks are even worse than soda for empty calories and provide absolutely no nutritional value. You can reduce your intake by cutting beverages with sparkling tonic water or other similar diet-friendly options that will allow you to cut back without feeling deprived.
Packing a lunch will keep you from packing on those pounds. Take some time in the evening or the morning before work, to put together a healthy lunch to take to work with you. Bringing in your own lunch will keep you from falling prey to the high calorie items that you will end up with, at your local drive thru.
Weight loss no longer has to be a struggle for you. Losing weight can happen, and you can be very successful at it. If you will follow our helpful tips you will have no trouble losing the extra weight that has been hanging around for a little too long.
Hey guys, I have a new location in Dearborn Heights for my fitness bootcamp. This Dearborn Personal Trainer is committed to success and will stop at nothing to get YOU to your fitness goals.
With a 100% unconditional money back guarantee and an exclusive "lifetime-guarantee" you have no risk at all, I put all of the risk on my shoulders.
And I'm just fine with that! You know why? Because that's how confident I am in my system and programs. I get RESULTS. Period!
Click here to learn more about the Dearborn Boot Camp <=======
Check out one of my BEST success stories:
Judy: "I Lost 6 Dress Sizes!"
The Weapons 4 Weight Loss Bootcamp is simply amazing. I give full credit to Nick's use of his 4 Minute Fat Loss technique. It's so fun keeps me motivated, I've never trained like this before!
I can finally fit into my old dress again, I feel as sexy as I did in my 20′s. My husband looks at me like I'm the most beautiful woman in the world, I couldn't ask for anything more. I never would've gotten to where I am now if I didn't take action and call Nick.
He's one of the most influential people I have ever met. He's more than just a Dearborn Personal Trainer, he's a great friend and mentor. He's taught me so much about my body, so now I know what to do on my own!
If you're contemplating about signing up or giving him a call, I strongly advise you to stop waiting! The body of your dreams is literally one phone call away.
Thank you so much again, Nick. From the bottom of my heart.
-Judy P., Dearborn, MI
Are you ready to get in the best shape of your life?
All you have to do is click here ======> The Dearborn Boot Camp